The repeal of the dismissal decision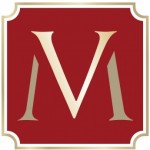 Over time, the jurisprudence was different about the possibility of the employer to revoke the dismissal decision.
The High Court of Cassation and Justice took a decision to eliminate the disagreements based on the following arguments:
the dismissal decision, like any unilateral act it`s ruled by the rules of the civil law;
the rules provided by the Labor Code are completed with the irrevocability principle which is also applied to the dismissal decision from the moment when the employer send it to the employee;
the employer can revoke the dismissal decision until the moment of it communication to the employee;
Labor law doesn`t provide a special rule which makes the dismissal decision irrevocable from the day of issue.
In this case, the Resolution no. 18/2016 of High Court of Cassation and Justice establish that if the employer reconsiders the dismissal decision and intend to continue working with the employee, the decision can be revoked before sending it to the employee or the parties can sign a new contract, if the dismissal decision has already been communicated.