The nullity of a provision of the Collective Labor Agreement can be requested only by one of the parties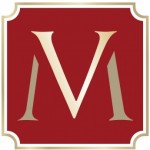 On 13 June 2016, the High Court of Cassation and Justice has established that a decision issued by the Court of Auditors in the exercise of its control duties, decision that establishes that certain rights, mentioned in the collective labor agreement signed in a public institution funded 100% of own revenues, were granted illegally in relation to the law of salaries, is not missing of the effects the provisions regulated by the collective labor contract by which the rights were established and whose invalidity has not been declared by a justice court, according to the law.
So, the nullity of a provision of the collective labor agreement negotiated disrespecting art. 138, paragraphs 1-3 of Law 62/2011, may be requested only by the interested parties who signed the contract.
The nullity of the provision can be required by the parties that signed the agreement on the course of an action or towards an exception, or it can be invoked by the court ex officio, and only during the validity of the collective labor agreement.
The court decision is mandatory according to the article 521, paragraph 3 of the Civil Procedure Code.