Happy birthday to us!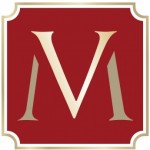 Yes, we celebrate another year of existence since we defend, promote and apply labor law.
2 years ago we start a hard, by nice and full of challenges journey in labor law. And here we are! After 2 years of constant presence in labor law litigations we are glad that we managed to build a good reputation in this field. Now, after two years of existence we can boast with an impressive portfolio of clients, with hundreds of lawsuits won and thousands of hours of advice given to our clients.
In this two years of existence we are proud that we have reached a portfolio of clients from all sectors of activity, we covered all types of labor law litigations and we represented clients before the courts specialized in labor law litigations in all the country.
We thanks to our clients, co-workers and those who were with us, who believed in us and offered us the chance to demonstrate our skills and knowledge.
Vasiliu Miclea SCA