A new method of communicating the dismissal decision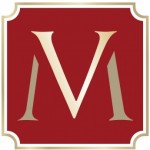 The High Court of Cassation and Justice of Romania passed a new decision regarding the way an employer can communicate to the employee a dismissal decision.
The individual dismissal decision of an employee can be communicated also by e-mail.
Following the judgment of the High Court of Cassation and Justice, individual dismissal decision according to article 76 of the Labor Code can be transmitted by e-mail.
It is a valid method in procedural terms to trigger the running of the jurisdictional appeal, according to the article 211 paragraph (1) of Law no. 62/2011.
The employee must inform with these data the employer.
The only conditions are that the employer to receive the email address from the employee and usually to use this type of communication between the two parties.
The decision must be communicated in PDF format.
The decision communicated by e-mail must be in accessible PDF format and must comply only with the formal requirements imposed by the provisions of article 76 of the Labor Code.
HCCJ decision is compulsory.
The decision is mandatory under the provisions of article 521 paragraph (3) of the Civil Procedure Code.