3 effervescent years!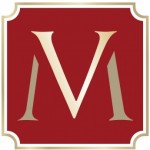 Today we celebrate 3 years since we dedicate our activity to promote and defend labor law for a better conduct in society.
We start this adventure willing to use our experience to show that the justice leaves no room for interpretations or detours.
We had attempts that we've exceeded and for which we are grateful because helped us to get where we are now.
We are a constant presence and we are grateful that we have an impressive portfolio of clients and hundreds of lawsuits won.
We start our law firm managing over 10.000 social insurance litigations, we represented doctors in labor law litigations and we`ve assisted one of the largest foreign company in the process of reorganization.
We`ve negotiated collective labor agreement for one of the largest employers, we represented clients against one of the largest public institutions and we`ve made a collective dismissal for one of the largest energy companies with a success rate of 100%.
We`ve learned that nothing compares with the moment when we found the best solution for our clients. Our joy is in client's satisfaction.
We thanks to those who supported us and trusted us and we hope that they will come with new challenges in the future.