Happy birthday to us!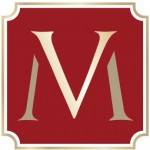 We reached 1 year of hard work, litigations triumph and lives changed in better. That`s how it was the first year of the Vasiliu&Miclea Law Firm, specialized in labor law. We offered advice both employer and employees, from private or public environment and also to civil servants. It was a very wise decision to have this various activity because in this first year one of the greatest success we had consisted in helping 32 civil servants from the Romanian Government to regain their work place after losing them illegally.
And we know that we work better if the opponents appeal to us for assistance, even if they don't have this possibility! For example, we attended to a disciplinary examination of an employee and then he asked us for legal advice to contest the dismissal decision!
And when we are almost to became persona non grata for a very important bank in Romania because of our successes in the lawsuits representing, against this bank, their former employees, we can`t be more than grateful that we can be part of one of the most efficient and prepared team in labor law.
We thank our clients for choosing us and we assure them that we will continue to represent their interests with professionalism and dedication.